App promotion on App Store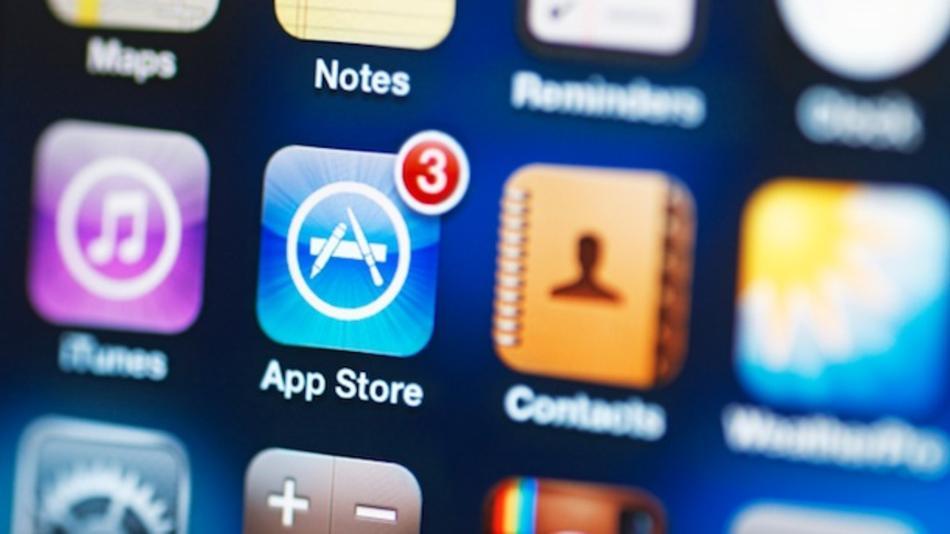 App promotion on App Store
If you are familiar with the current situation on the mobile market, you're going to be very surprised, but not necessarily in a good way. You need to make sure that the app gets popular enough to start making money and its performance allows you to stay afloat on the mobile market. However, all of that gets harder and harder as the time goes, because the popularity of mobile platforms among developers and users paved the way to tens, even hundreds of thousands of smaller projects, clones of popular projects and other types of mobile applications and games, but overall, as of June 2016, Apple's App Store features more than 2 million apps, and if you combine that with other platforms, you will end up with more than six million applications and games – which is a crazy number no matter how you look at it, especially if you take into account that only 3% of developers and publishers managed to profit from their work.
This means that ios app marketing is not just important today – it's mandatory, no matter whether you can afford it or not. If you feel that there are cheaper solutions, then read on – we will provide some useful information about iPhone app promotion and what you can do on your own to try to reach your target audience.
We will take a look at the following methods:
Promotion through quality;
App Store Optimization;
App promotion on social media;
Expanding the target audience through localization;
Promotion through YouTube channels and blogs.
Let's take a closer look at each one of them.
Promotion through quality
Quality is important. No matter how you look at it, whether from the developer's perspective or through the user's point of view, quality is one of these things that can't be neglected, as it affects the overall performance of the app or game on the market.
Take some extra time to polish your app, fix critical bugs, test it properly to determine whether there are any smaller issues that you need to take care of to avoid breaking the user experience. Test it on as many devices as possible just to be sure – some platforms have different hardware and react to different things in different ways. Good quality can sooner or later result in happy users spreading the word and telling their friends and family to give it a try, which can help you promote iOS apps and games.
App Store Optimization
While there are various marketing methods out there with different approaches, not everyone tends to notice App Store Optimization, which uses very subtle techniques to promote iOS games and applications. Indeed, it's not that easy to notice them when it's done absolutely right – in fact, it shouldn't be noticeable to the average user at all.
App search optimization is a process of "optimizing" the app page using techniques similar to Search Engine Optimization, yet somewhat adapted for mobile applications and games. When a SEO specialist researches the relevant keywords and adds them to the page, ASO requires a few additional steps to ensure that it's working properly and adds to the performance in a significant way.
For example, Keyword Optimization (KWO) is very similar to Search Engine Optimization, because you also need to research the relevant keywords and use them in the tags field and also organically insert them into the app description to make an interesting, yet optimized text that will be indexed by the search engines. However, the difference in this case is that when it comes to websites, the SEO specialist would be done with the job and move on, but in this case you need to update the keywords once in a while with a fresh batch to make sure that you're staying on top.
Asset Optimization (AO) is another form of app search optimization, but it works in a different manner and has a different goal. While Keyword Optimization works to make the app easier to find using the search engines, Asset Optimization works to convince the user to install the app or game. By designing an attractive icon, picking nice screenshots and making a convincing preview video you can "optimize" the app page to make it more appealing to the target audience. This way you can increase the conversion rate and if you put two and two together, Keyword Optimization will drive more traffic to your app page, and Asset Optimization will try to convince this traffic to try your application or game. This way you can subtly promote iOS apps and games.
App promotion on social media
It is known that the social media is a goldmine of potential users – that is, if you can find them and convince them to try the app. It also allows better and easier communication if you are willing to maintain it, but it's still important, because there are just too many users who are "isolated" from other websites and media and prefer to stay inside the social networks to chat with their peers, watch videos and consume content.
Create a page on every major social network, such as:
Use their features to your advantage, such as hashtags, polls and others to gather requests, get bug reports, discuss the application or game and vice versa. Make sure to clean up the spam regularly and be polite at all times – you need to be professional and act this way to make sure that the userbase doesn't lose interest or forgets about the actual subject – your app.
Expanding the target audience through localization
Translating the text inside the app may seem like an easy task, and some people still tend to neglect it because not everyone bothers to read the articles like "75% of the world population speaks English" past the title. Remember – even if these numbers are true, the majority of these people still don't feel comfortable when they are playing games or using programs in foreign languages, and providing a localization can expand your target audience dramatically, as well as promote your app outside of the English-speaking communities.
Here is the list of the most popular languages that you should keep in mind:
English
French
Italian
German
Spanish
Chinese
Japanese
Korean
Russian
Portuguese
Use freelance translation services to get the best quality of the localization for an affordable pricing. Make sure to pick the competent translator, though – check the history and feedback, watch out for negative comments, and make sure there are no reviews which suggest that the translator ran away without doing the job and with the money paid to them.
Promotion through YouTube channels and blogs
You can pull off a nice one if you manage to convince the various popular blogs and YouTube channels to make a review about your app or mention it somewhere – for example, the latest news or the video description. While some of them may ask for a "donation", you need to consider that you can return a lot more than you invested if the channel is popular enough. Therefore, keep this in mind if you want to convince the audience that your app is the right one for them.
If nothing works, consider consulting a marketing agency to learn what else you can do or get professional marketing treatment for your application or game. There are no hopeless cases if you start at the right time and stop hesitating – pay attention to the situation and if you know that you need professional help and you need this application or game to reach the audience, then you know what to do.