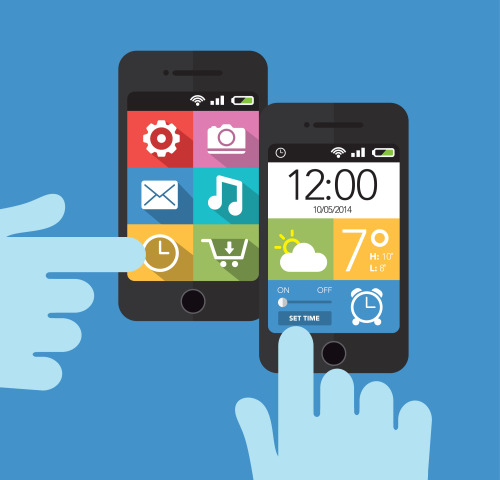 App Search Optimization
There are all kinds of marketing campaigns out there, from massive advertising campaigns with huge budgets to smaller, but viral campaigns with great planning and execution. However, when it comes to mobile industry, a smaller developer has to ask a question – where do they belong? Mobile applications and games are developed on rather small budgets and it's not that easy to get the necessary marketing treatment for smaller developers and programming enthusiasts. Therefore, they need to start looking into the promotion of mobile apps and games on market on their own.

In this case, one of the best ways to do it that will help you in the long run is by using app search optimization. Let's find out more about it.
What is ASO?
App Store Optimization is very similar to Search Engine Optimization, one could even call it the "Search Engine Optimization for mobile applications and games". It's one of the ways to make the app easier to find via the search engines and also making the app rank higher in the search results. It can be done for an affordable price or even on your own, and the effect should be very helpful in the long run if you pull it off correctly. However, the question remains on how to do it, and here's a short guide to get yourself started:
Research the relevant keywords using a platform for keyword research. Google provides one for free, so it can be a good place to get started. Research the keywords, pick the trending ones and use them in the tags field. Then write a captivating description for your application or game and insert the keywords organically to allow better indexation by the search engines and make the app page more convincing for the potential customer, which may result in better download numbers in the long run.
Update the description and tags once in a while with a fresh batch of keywords to make sure that your application or game says "relevant" when it comes to the search engine indexation and search results.
Consider picking a keyword for usage in the app title. This way you can maximize the potential of the app search optimization effect, thus giving your application or game a nice push in the long run.
To improve the effect provided by the keyword optimization, consider investing into a nice icon and preview video. If you can't create them on your own, you can hire a freelancer to do it for you. Also, consider picking nice screenshots to convince the users to install your application or game. Keyword optimization helps a lot to drive the traffic towards your app page, but asset optimization can help you convince the user to give it a try.
You can also provide localization. While it's not exactly a part of app search optimization, it is proven that it works towards improved performance of the application or game on Apple's App Store or Google Play Store by making the app more accessible to the users from foreign regions and expanding your target audience significantly.
Doesn't seem too hard, right? Keep in mind that it will take some trial and error to pull this off. Professional mobile marketing companies are always doing deeper research and marketing data about modern trends to make sure that the applications and games they're currently promoting are doing well on the market as longer as possible and manage to reach their audience.